See iControl In Action!

They say a picture is worth a thousand words, so rather than tell you how easy and user friendly iControl is, we thought we'd just show you instead. Browse through these short demonstrations of iControl in use on the desktop, and then download iControl for yourself and give it a spin.
Apple's QuickTime
™ is required to view these clips.
Note
: The QT movies below are compressed to 256 colors in order to decrease download times. Actual icons are optimized for millions of colors.
Customize using icons in the Finder
Example 1.mov - This example shows how easy it is to set custom icons for both the Trash Can and new folders created on the desktop. After the Default Folder is set in iControl, a new, blank folder is created on the desktop using the new custom icon settings.



Replace the entire System Folder
Example 2.mov - By simply double clicking on an exisiting iPack, iControl can instantly replace every icon in your System Folder. If you don't want to replace every icon, after you double click the iPack, just select the individual icons you don't want and press the "Reset" button. iControl will clear the custom settings for that single icon and leave the rest alone.



Use existing IconDropper packs
Example 3.mov - Since iControl is part of the Iconfactory family of icon tools, it works with exsisting IconDropper packs. In this example, the user customizes the trash can using an icon from the Echeon 8.5 IconDropper. This is handy because it means you don't have to keep different kinds of packs around your hard drive. Keep all your packs in one place and let iControl find them for you!

watch iControl do its stuff

| | |
| --- | --- |
| | |
| | iControl comes jammed packed with some of the coolest system replacements available, from some of the most talented icon artists in the Macintosh community. |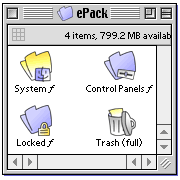 ePack - Dave Brasgalla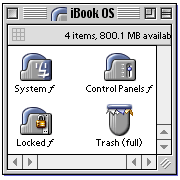 iBook OS - Gedeon Maheux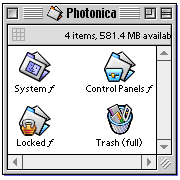 Photonica - Dave Brasgalla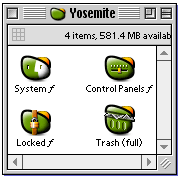 Yosemite Folders - Talos Tsui
(available in 4 colors)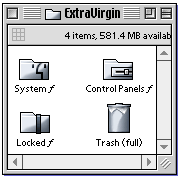 ExtraVirgin - Albie Wong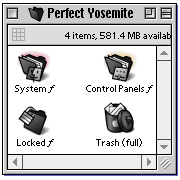 Perfect Yosemite - John Marstall
(available in 8 colors)