Last Updated - Mon. June 21st, 1999
Transintl.com - PowerMac G3/iMacs 128MB ..$98; New Powerbook G3 (Lombard) 256 Mb...$599


Oouch! (6.21.99) - We know its just a movie, but after experiencing TNT's Pirates of Silicon Valley, our pal Steve seems a little more human and Bill must be a lot smarter than he looks. Official Apple denials aside, this won't be a PR cakewalk for our favorite computer maker. So to all macaddicts out there, witness the power of television, and meanwhile keep the faith.


Star Wars™ Minifigs Hyperspace In (6.18.99) - Kids of all ages are sure to love our latest freeware icon collection - Star Wars Minifigs! We've taken two of our most favorite things; Star Wars and LEGO's and pushed pixels around until they came out in the shape of the cool new SW toys from LEGO Corp.

The Collection comes as either a standard icon set or in our IconDropper pack format and contains over 30 icons of minifigs in all their playful detail. As a bonus, we've even included some cool, desktop patterns and pictures from our sister site - The DeskStop so you can remake your Mac to look like this if you want. These icons were just plain fun to make and we hope you enjoy using them as much as we had fun making them.


Gagillions of Links (6.15.99) - Our links page has been updated and the new Link of the Week is none other than IconJam '99 over at IconPlanet. What is IconJam? Well, we don't want to spoil the surprise, but lets just say its a great way for any aspiring icon artist to get in on a huge pixel love fest. Check out this link, plus tons more, on our huge Links Page. It just keeps getting longer man!


We Love Him That Much (6.13.99) - One, last final note about our Austin Powers Icon Collection. Since the new movie opened today, we thought we'd take a minute to remind everyone who has not downloaded them yet they are there for the taking. And while you're at it, why not slip by FontDiner and download their free font - "Action Is", created in the swinging style of the 60's. How can anyone resist a spy as groovy as Austin? Enjoy!


Yo! "Yo Drives" Are Here! (6.9.99) - Demand for Yosemite style icons in undeniable. Letters flood in, which the Foreman promptly forwards to Talos. Thanks to the warm reception that Mac users everywhere have given to Yosemite, we're proud to announce the immediate availability of Yo Drives.

This latest collection of curvy, Mac OS 8.5 icons fills the gap left by previous Yosemite sets for removable media and HDs alike. Now your beloved Macintosh hard drive icon doesn't have to stick out like a square thumb amongst the ultra-smooth stylings of its fellow desktop buddies. We hope you enjoy this latest freeware set from your premiere source for cool Mac icons - The Iconfactory.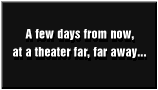 Subscribe to MacAddict






Legality: The Iconfactory is a registered trademark. All other trademarks are copyright of their respective owners. Icons on this site are for noncommercial, private use only. All graphics and source code contained at The Iconfactory are copyrighted and cannot be used without expressed permission.

webmaster@iconfactory.com.